Description
Course Description:
The course is designed to apply Ethics to common business principles and to review specific consumer protection statutes in the insurance code. After completing this session, students will understand the role of ethics as a guiding principle for a successful business; know the prohibited practices found in the insurance code; know the importance of disclosing conflicts of interest even when not required by law and understand federal consumer protection statutes related to privacy.
Instructor: Misty Baker
Faculty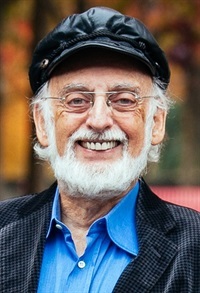 ---
Misty has been in the insurance industry since 1998, working as a Benefit Analyst until May 2000 when she opened Lonestar Benefit Solutions as an independent agent. Misty focused on the individual market, health savings accounts and small group plans. Misty was named to the Texas Health Coverage Awareness and Education Program Task Force by TDI Commissioner Mike Geeslin in 2006. She has been a member of the National Association of Health Underwriters since 1999 and has held several offices at the local, state and nation level as well as been awarded with more than half a dozen awards. Misty was the creator of the Small Group Specialist, SGS, designation in 2010-teaching more than 800 agents across Texas about small group insurance. Misty sold her company in October 2011 to start her new adventure.
Misty is now the Director of Health Insurance Services for The Independent Agents of Texas, IIAT. Her new position allows her to assist, educate and research health insurance issues for IIAT members, legislators and regulators
---
Dates
Mon, Jul 12, 2021 - 01:00pm to 01:45pm CDT
Wed, Aug 11, 2021 - 01:00pm to 01:45pm CDT
Sat, Sep 11, 2021 - 01:00pm to 01:45pm CDT
Mon, Oct 11, 2021 - 01:00pm to 01:45pm CDT
Thu, Nov 11, 2021 - 01:00pm to 01:45pm CST
Sat, Dec 11, 2021 - 01:00pm to 01:45pm CST
State Specific Details
State Approval Information Details
NJ - This course is approved for 1 hr CE - Course # 88893674
TX (IIAT,IIAH & IIAA) - This course is approved for 1 hr CE - Course#106820
Reviews
Overall:
4.8
Total Reviews: 169